by admin on Oct.31, 2010, under Linux, My Life, ORNL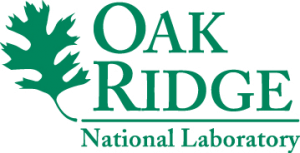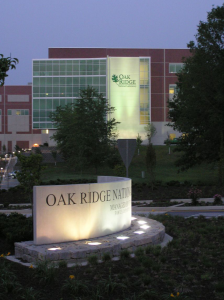 I have officially started my new position at Oak Ridge National Laboratory outside of Oak Ridge, Tennessee. I am working in the Information Technology Services Division, which is part of the Computing and Computational Sciences Directorate. My position is that of Unix / Linux system administrator, working primarily in maintaining systems and infrastructure supporting the Climate Change Science Institute.
The lab has a number of core focus areas including environmental and climate science, materials science  (including new facilities for nanophase research), and is a world leader in neutron science at the Spellation Neutron Source. ORNL is also the home of the National Center for Computational Sciences, and the home of Jaguar and Kraken, currently the first and third most powerful supercomputers in the world. ORNL also supports national security projects, nuclear non-proliferation work,  nuclear science and engineering, fusion power and alternative energy sources as well as being a leader in computational biology.
These diverse research areas all typically heavily utilize Linux and Unix for a number of scientific applications and research tools. Of course, the supercomputing center relies on Linux almost exclusively as the Cray systems, and various support clusters, run various distributions of Linux.
The multi-disciplinary environment of the lab makes for a very interesting work environment. I am currently supporting researchers in their work in climate sciences, for example by maintaining the systems used for the ORNL Distributed Active Archive Center (DAAC), and the Atmospheric Radiation Measurement Program (ARM) systems. Additionally, I will be working more with biological science systems as time goes on.
Eventually, I would like to explore my interests in high performance computing, both in the computational needs for Environmental Sciences, and otherwise. I'm increasingly interested in GPU computing, and would like to work with developing and supporting compute environments which use NVIDIA CUDA and OpenCL which can help realize dramatic performance increases in massively parallel computing.
The lab is a world-class facility and is the showcase of our national laboratory system. The campus grounds are quite nice. The lab is surrounded by trees, and is on a huge reservation. The drive to work is beautiful. Here is a picture of the fall colors behind the Joint Institute for Biological Sciences building.
Everyone  at the lab has been very easy to work with; in fact, I would have to say the people make up one of the best aspects of working at the lab. It has been a pleasure getting to know my new colleagues and customers.
Our move to Tennessee went very well, and Sydney and I are planning to close on a home up here this month. It's been a big change for us, but we were very much ready to leave Florida. The changing seasons, smaller urban area, and ready access to the Great Smoky Mountains National Park are much more to our liking than the urban sprawl of Tampa bay. So far we have been on three hikes to the Smoky Mountains and each of them was breathtaking. We once again live someplace where we can truly enjoy the outdoors. (We got a bit spoiled living in Colorado and Alaska!)
Moving up here was a big adventure, but I am happy to say that everything is going very well. The relocation assistance provided by the lab has been tremendously helpful and we are starting to feel very much at home here. I'll post some pictures of our hikes soon, and do some updates from time to time on what projects I am working with at the Lab and other interesting news.
:CCSI, CUDA, Jaguar, Oak Ridge National Laboratory, ORNL
3 comments for this entry: